Welcome to Fave Five Friday! This meme is similar to others – create your post and attach a link in the comments. I look forward to hearing from you!
This weeks topic is:
Five Movies that make me proud to be an American
Memorial Day is Monday, and it's the unofficial start to summer here in the US. On Memorial Day, we remember those who sacrificed their lives in war for our freedom. I didn't want to focus on war, because it's sad, so I thought for this week, I'd do movies that make me proud to be an American. Here we go…..
Apollo 13. So funny story – Apollo 13 blasted off on April 11, 1970, which also happens to be the day my parents got married. This movie celebrates the American work ethic – American engineers helping to get American astronauts back from space after an accident.  I get goosebumps at the end of this movie every time I watch this movie – which is often.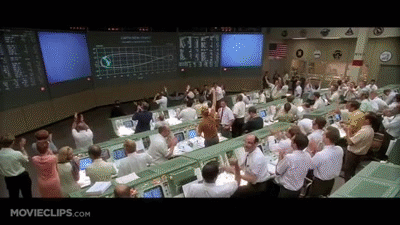 Independence Day. Yes, this movie is a bit ridiculous, but the scene when the President talks about Independence Day will give you chills.
Miracle.  This one is pretty self explanatory. The US was an underdog to Russia in the 1980 Winter Olympics in Lake Placid, NY, and came from nowhere to beat them. The story in itself is amazing, as is the movie.
The Sandlot. What is more American than young kids playing baseball? Nothing. I'm a girl and spent my summers as a child playing baseball. Plus this movie is set in the 1960's, a much simpler time in America.
Patriots Day. A movie that displays a town coming together after a terrible tragedy and hunting down the perpetrator in true American fashion. A tough movie to watch, but a must see.
What movies make you proud to be American (or your nationality)? Please leave your post in the comment below.
Happy Memorial Day weekend!