Show description:
Three strangers share an obsession with true crime and suddenly find themselves wrapped up in one. When a grisly death occurs inside their exclusive Upper West Side apartment building, the trio suspects murder and employs their precise knowledge of true crime to investigate the truth. Perhaps even more explosive are the lies they tell one another. Soon, the endangered trio comes to realize a killer might be living among them as they race to decipher the mounting clues before it's too late.
My thoughts:
I love 30 minute shows. They are my jam. I'd heard about this show, starring two of my favorite stars, Steve Martin and Martin Short, and thought it had to be funny. To be honest, it's more of a dramedy than comedy, but there are some moments that made me laugh out loud.
Martin, Short and Selena Gomez (who was surprisingly good in this show) star as Charles, Oliver and Mabel, who are all residents in the same building on New York's Upper West Side and all share a love of true crime podcasts. I found this aspect relatable as I became obsessed with true crime after listening to Serial. They all meet after their building is evacuated due to a fire alarm and all discover their love of the same true crime podcast.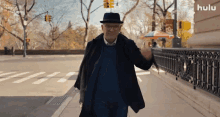 The trio soon discovers there was a murder in their building, and decide to create their own podcast to solve the crime. They all keep secrets from each other, which was an interesting storyline.
There were a TON of celebrity cameos in this show. I won't spoil because there are so many and they make the show more interesting. Overall, this show is fun, keeps you engaged and has a surprise ending. I'm hoping for a season 2!
Happy watching! Up next – Ghosts on Paramount+!