Hello all! I have been bingeing a million things this past month! Below is a recap of some of what I've been watching.
Virgin River (Netflix)
Yes, the Robyn Carr book series is now a show on Netflix and it's SO GOOD!!! I watched this show in 4 days and can't stop thinking about it. The casting is really good – I love the Jack and Mel. It's different from the books in some ways, but I really enjoyed this and I'm very excited for season 2 later in 2020.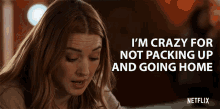 The Crown (Netflix)
In my opinion, Season 3 of the Crown was much better than Season 2. I loved Olivia Colman as the queen. The story was incredibly interesting and moved at a much faster pace than Season 2. Highly recommend.
The Mandalorian (Disney+)
This show alone is worth the price of Disney+. Unless you live under a rock or don't use the internet, you know Baby Yoda came from this show and I can't get enough Baby Yoda!!! He is so cute.  This show is action packed and full of heart. I highly recommend it.
Nailed It Holiday (Netflix)
I love this show. It's hilarious and this new holiday season was no different.
The Office & Office Ladies
If you've read my blog, you know that the Office is my all time favorite show. Well, now there is a podcast, hosted by two of the people who starred on the Office, Jenna Fischer and Angela Kinsey. So I'm rewatching the show (for the 5th time) and listening to the podcast. It's so much fun!!!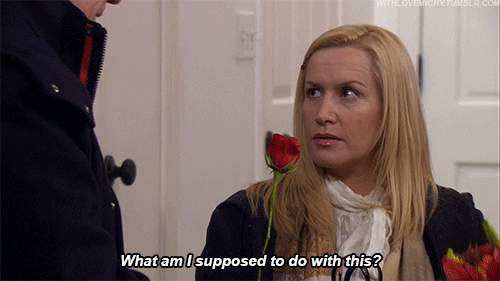 I hope to get back to ready in 2020. I miss it. Wishing you all a very Happy New Year!!