Top Ten Tuesday is a weekly meme that originated on The Broke and The Bookish. As of January 2018, it moved to That Artsy Reader Girl. This week's topic is favorite book couples, but I'm going to do my favorite TV couples instead.
These are in no particular order, except for #1, which is my very favorite.
Jim and Pam from The Office. There is no other couple I love as much as Jim and Pam. When Jim asked Pam out at the end of Season 3 – my grin was as wide as Pam's. I love them so much.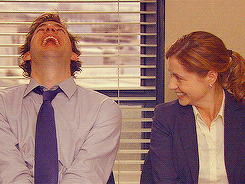 2. Leslie and Ben from Parks and Recreation. Man, Amy Poehler and Adam Scott have some amazing chemistry!!! There were such a great couple.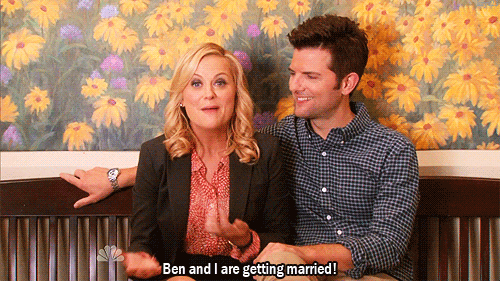 3. Mary and Matthew from Downton Abbey. I loved Matthew so much. Mary not so much, but she was somewhat more likable when she was with him, she was a better person for sure.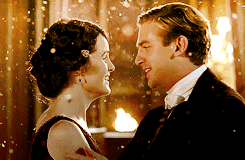 4. Amy and Sheldon from The Big Bang Theory. Yes, I like them the best of all the couples on the show. They have both grown so much over the course of the show and I just love them.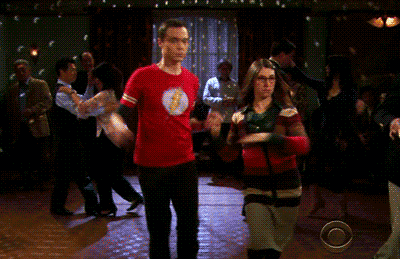 5. Nick and Jess from New Girl. Two people who didn't belong together but were absolutely perfect for one another. I'm a big fan of Nick and Jess.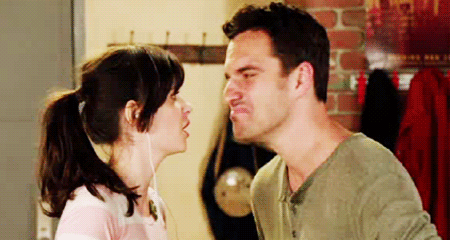 6. Chandler and Monica from Friends. No Ross and Rachel? No, they were pretty toxic. Monica made Chandler a better person. They are my favorite couple from that show.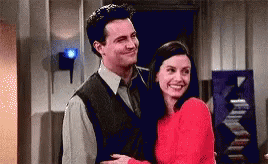 7. JD and Elliot from Scrubs. I loved these two together. They were both super quirky and fun.
8. Carrie and Aiden from Sex and the City. I'm sorry, but Aiden is the guy she should have ended up with.
8. Carol and Doug from ER. I don't need much explanation here. They were so good together.
9. Kelly and Brandon from Beverly Hills, 90210. I loved these two together. I wish she would have ended up with him instead of Dylan.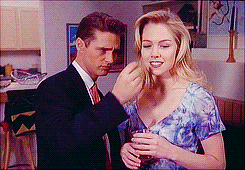 10. David and Patrick from Schitt's Creek. I have no words to describe how much I love this couple. Patrick is the perfect match for David. Watch Schitt's Creek if you haven't.
Who are your favorite TV couples?