Welcome to Fave Five Friday! This meme is similar to others – create your post and attach a link in the comments. I look forward to hearing from you!
As you know, today is May 4th, which is Star Wars day. For those who aren't big fans of Star Wars, they chose this day since May the Force be with you sounds like May the 4th!  I'm a big fan of Star Wars, so this week, I'm doing my five favorite characters from the movies. If you're not a fan, feel free to do a freebie.
This weeks topic is:
Five Favorite Star Wars Characters
Here are mine.
5. Princess Leia. She's a real kick ass chick. She fights for what is right, falls in love during the process, and finds her long, lost brother. She's funny, witty and tough.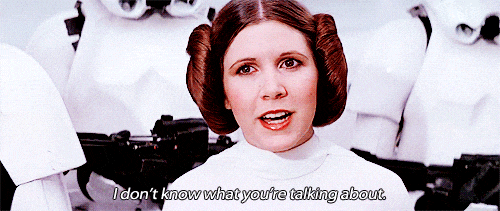 4. Yoda. Who doesn't love this 800 year old Jedi master? He teaches young Luke (who is not one of my favorites – he's too whiny) the ways of the force.
3. Chewbacca. Han Solo's loyal companion and "walking carpet." He's incredibly smart and handy, yet sweet.
2. C3P0 and R2D2. These two kind of go together anyway. While C3P0 is a worry wort, R2D2 rolls with punches and gets people (and droids) out of situations pretty quickly. They are pretty funny together.
Han Solo

. Probably no great surprise that Han Solo is my favorite. I've been a huge fan of him for over 40 years now. And I'm so excited for the Han Solo movie coming out later this month!
Please leave your post in the comments below. I'd love to hear who are your favorite Star Wars characters.
Happy weekend!