Top Ten Tuesday is a weekly meme that originated on The Broke and The Bookish. As of January 2018, it moved to That Artsy Reader Girl. This week's topic is a freebie, so I'm going with:
Top Ten Most read authors
Janet Evanovich – 24. It's funny she's my most read author, since I stopped reading her a few years ago:)
Kristen Ashley – 21. Another author I haven't read much lately, though I just reserved my copy of the new Rock Chick book yesterday.
Kristen Proby – 21. My favorite author. She wrote one of my all time favorite book boyfriends, Matt Montgomery. I still swoon when I think of him.
Sawyer Bennett – 16. I like Sawyer Bennett's Cold Fury Hockey series a ton.
Harlan Coben – 13. I was so bummed when he stopped writing his Myron Bolitar series. I loved that character so much!
Robyn Carr – 11. I read the first 11 Virgin River books then kind of lost interest. She has a few other series I need to read.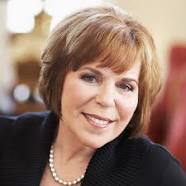 Charlaine Harris – 11. Read all the Sookie Stackhouse books.
Aurora Rose Reynolds – 10. This woman can write an alpha male like no one I've ever read. I love her books.
Harper Sloan – 9. Another author who knows how to write a great alpha male.
Lauren Blakely – 8. I love that she writes most of her books from the male POV. She writes sweet, caring guys.
Who are your most read authors? In Goodreads, click on My books and scroll down until you see this: