Top Ten Tuesday is a weekly meme that originated on The Broke and The Bookish. As of January 2018, it moved to That Artsy Reader Girl.
This week's theme is: Love Freebie, so I'm doing my favorite TV couples
10. Howard & Bernadette from the Big Bang Theory. Bernie made Howard a better person. They are adorable together.
9. Cece & Schmidt from New Girl. Another couple where the man became more likable when he had to fight for the girl. Schmidt is actually my favorite character on that show now.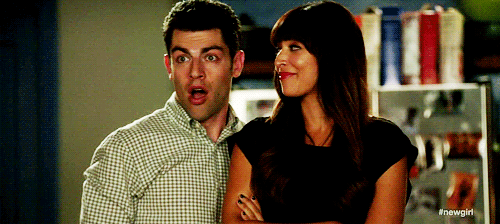 8. Ben and Leslie from Parks & Recreation. I was constantly amazed by the amazing chemistry that Amy Poehler and Adam Scott had. They felt like a real couple, which made them so much more lovable.
7. Queen Victoria and Prince Albert from Victoria. Ok, I'm cheating a little here, but the actors who play Victoria and Albert are now dating in real life and their chemistry shows through in every episode of the show. Victoria is SO much better than The Crown and I would highly recommend it.
6. Anna and Mr. Bates from Downton Abbey. They are such a strange couple, based on their ages, but man did I pull for them. They had so many obstacles to overcome, but I'm so glad they found their happiness.
5. Phil and Claire Dunphy from Modern Family. These adorably clueless parents, who love each other, their children and their extended family make me smile every episode.
4. Chandler and Monica from Friends. I may be in the minority here, but I'm a bigger fan of C&M then I am of Ross & Rachel. Why? Because these two just got each other. They were adorable and my favorite couple from the show.
3. Randall and Beth from This is Us. They are the best. She is hilarious and puts him in his place but she gets him.
2. Jack and Rebecca from This is Us. Don't even need to expand. Jack Pearson's name is here. He's the best character on TV.
And my favorite couple of all time is (which should not be a surprise if you've ever read my blog):
Jim and Pam from the Office. I just LOVE them.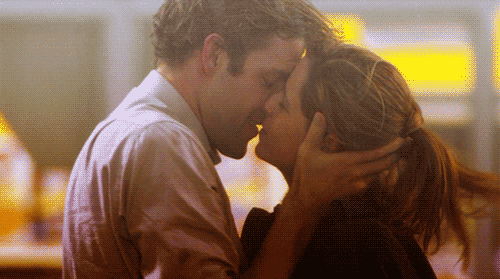 Who is your favorite TV couple?