I am a huge fan of the Big Bang Theory ("BBT"). I watch it on my local Fox and TBS channel when it's on, almost every day. We recently re-watched Season 7, which I think is the best season of the entire series, and it made me realize that Season 11 is really not that funny.
Here are some thoughts as to why:
Penny and Leonard.  Penard is finally living on their own, in the big apartment and seem to be happily married. That's great, except that's all there is. They aren't planning a future (like buying a house, or having a kid). They are like me and my husband (except we don't eat take out as much as they do). They hang out. Nothing exciting about that.
Amy and Sheldon. Shamy are happily engaged and planning their wedding. A few of the episodes have focused on them planning (and testing their friends to see who would be the better maid of honor and best man). Plus, I think it's weird they have lived in Penny's apartment for as long as they have and haven't changed out the furniture. Strange.
Howard and Bernadette. You may know that Melissa Rauch, who plays Bernadette, had a baby herself and is maternity leave. The timing of Bernie being on bed rest with their second baby is perfect, but it's making for a very boring storyline for them. We see Bernie laying in bed talking to Raj or Sheldon and that's it. Howard spends a lot of time out of the house without Halley, so you have to wonder who is taking care of her.
Raj. Raj is my least favorite character on the show, and it's not the actors fault. The writers have made Raj so incredibly pathetic that it's hard to pull for him. Last night's episode was so bad and focused on Raj. The writers need to decide what to do with Raj and fast. Find him a potential wife or admit he's gay.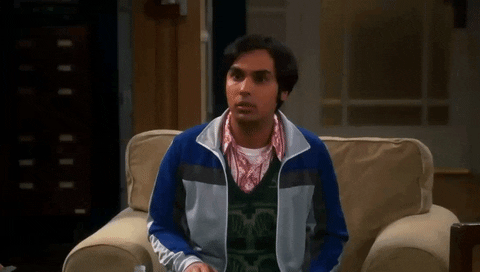 Overall, the show is just boring and not that funny.  As much as I would hate to see this show end, maybe it has just run its course.
Just my thoughts. Do you agree?