Top Ten Tuesday is a weekly meme hosted by The Broke & The Bookish Blog.
This week's topic is a school freebie.  I don't read YA books, so I'm doing my favorite movies set in high school.  Here is my top 10, in order of favorites:
10. Never Been Kissed. Drew Barrymore stars as Josie, a 25 year old woman who is tasked with going back to high school to see what kids are into.  Josie is smart (Northwestern grad) and falls for one of her teachers (Michael Vartan).  James Franco and Jessica Alba are in this as well.
9. American Pie.  Poor dorky Jim is a horny teenager (he humps a pie) and can't find a date for his high school prom, where he's hoping to lose his virginity.  He ends up going with band geek Michelle, and realizes that people aren't always what they seem.
8. Bring it On.  Competitive cheerleading takes center stage in this movie, where Kirsten Dunst takes over as captain, only to learn that her cheers have been stolen from a school in Compton.  She must band with her team and come up with a new cheer to win nationals.  #spiritfingers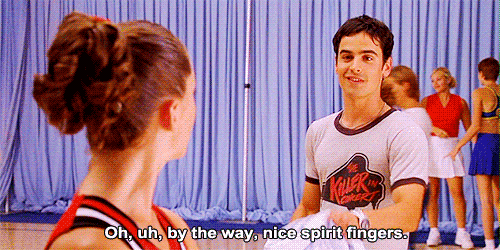 7. Sixteen Candles.  It's Samantha Baker's 16th birthday and a few days before her sister is getting married.  Her family completely forgets her birthday.  Adding to her injury is the fact that her crush, Jake Ryan, doesn't know she exists.  Well, he does, she just doesn't know it.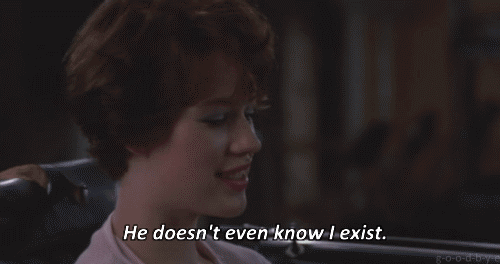 6.  She's All That.  The ugly duckling turned cute story we've seen a thousand times, but this movie has such likable characters that you forget that.  Freddie Prinze, Jr. stars as the misunderstood jock and Paul Walker (RIP) is adorable in this movie.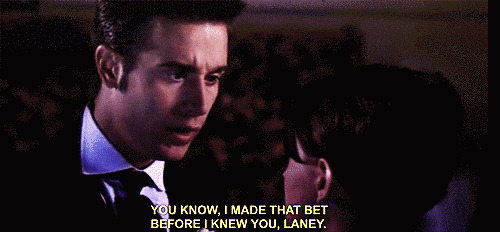 5. Just One of the Guys.  This is a movie that is so under the radar that many of you have probably never heard of it.  This story follows Teri as she follows her dream of becoming a journalist.  She dresses and acts like a guy at a new school to win a scholarship and internship for the summer.  Billy Zabka is the bad guy in this movie.  It's funny as hell.  My family quotes it all the time.
4.  My Bodyguard.  This movie is crazy old.  Matt Dillon plays the bad guy (really well, btw).  He tortures Cliff, who lives in the hotel his family works at, and Cliff hires a bodyguard, who becomes his friend.  Great movie, set in Chicago.

3. The Breakfast Club.  The story of five teens from very different social groups who have to spend a Saturday in detention and discover they aren't as different as they think.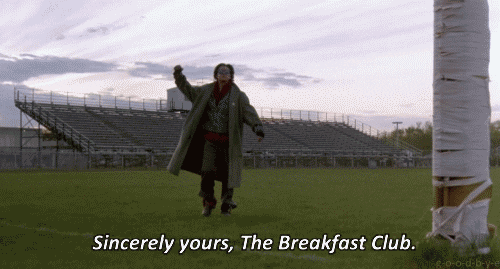 2. 10 Things I Hate About You.  I freaking love this movie.  All star cast, but this movie's script is so well written and the movie itself is incredibly well acted.  If you haven't seen this one, do yourself a favor and watch it.
And my #1 favorite high school movie is:
Clueless.  This is in my top 5 all time favorite movie list with the Godfather Part II, Tootsie, Star Wars and My Man Godfrey, so you know it's good.  I love everything about this movie.  It's the best.
What are your favorite high school movies?
Happy watching.